Fees & Forms
Download and complete membership, ownership transfers, mare and stallion breeding reports and lost passport forms.
In the future we aim for you to be able to complete these online
Membership
Please become a member and help in the vital role of preserving this beautiful breed for future generations to enjoy. Members benefit from regular newsletters, membership rates at our breed show, free advertising on the website for sales and stallions, membership rate for passport fees and the opportunity to meet other members and share the passion for the breed.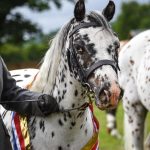 Forms
Types of Membership (runs from 01st January-31st December) :
Single Annual Membership – £25.00
Joint Annual Membership – £30.00
Junior Membership – £17
Life Membership – £400
Society Fees
Society Fees
Passport Application
£20.00 (non-members £40.00)
Passport Photo Printing Service: £2.50 per animal (post passport application and email accompanying photos to – info@britishspottedponysociety.co.uk
​Fast track service: if you require a passport by a specific date you can request a 'fast track service' for an additional fee of £10 per passport. This service is available by request only.
– Overstamping: £10 (non-members £20.00)
– Stallion License: £50.00 DNA Analysis – £50
– Transfer of Ownership: £10 (Members) £20 (Non Members)
– Upgrade to adult: £10.00 (this should be done at 4yrs old or when a mare has her first foal
if earlier than 4yrs) Geldings FREE.
– Initial prefix registration: £40.00
– Additional prefix use: £25.00
Late/Duplicate/Replacement Passport
Upgrade to Adult
£10.00 (this should be done at 4yrs old or when a mare has her first foal if ealier than 4 years).  Geldings are FREE
Initial Prefix Registration
£40
Additional Prefix use £25
What Owners Say
What British Spotted Pony Owners Say

I had never heard of the British spotted pony before I ended up with one, he is the smartest most loving pony I have ever met, everyone who meets him loves him,I wish I had had a British spotted pony when I was a kid!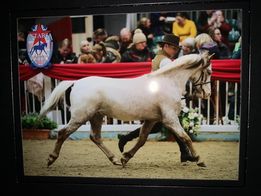 Beautiful, incredibly smart with hearts of gold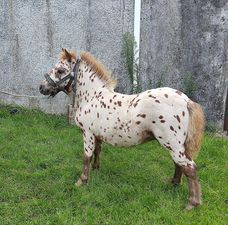 Looking for your next Spotty friend?
The Society offers free advertising to members for their Stallions at stud or ponies and youngstock for sale.
Alternatively you can visit our Welfare page where we have ponies looking for their new loving homes due to changes in current owner circumstances.
View our Welfare Ponies
View the Sales Page