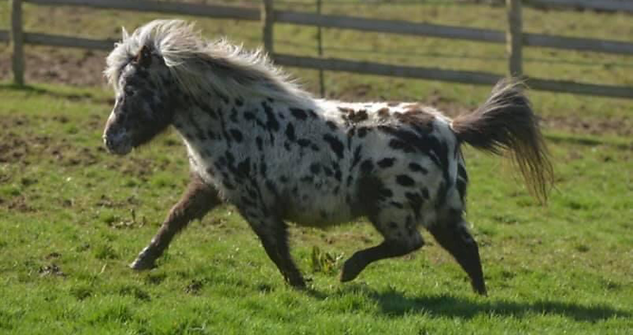 Registrations and Passports:
The spotted Horse & Pony Society (SHAPS) had it's right's removed in May 2008. All SHAPS passports remain valid, but we now maintain those passports by doing transfers, upgrades and stallion licenses.
Many passports and passport applications have been lost. We have been issuing replacement passports for these animals. We have been given limited access to the SHAPS data from the National Equine Database (NED) so that we can find UELN'S (Unique Equine Life Numbers).
We have created a new register for horses; this is the Spotted Sport Horse Register (SSHR). Horses are subdivided into male, female, stallion, gelding, and solid colour. These passports have dark green covers. Ponies with known breeding, by licensed stallions, can be accomodated on our provisional register and can grade up in the usual way.
Ponies and horses who do not qualify for registration will be listed on our Supplementary Appendix. These passports now have dark blue covers.
We also inherited an Appiano Register and have created a pintaloosa register for these animals; this is another Supplementary Appendix, these animals are not registered as British Spotted Ponies. Any skewbald or piebald/spotted crosses will be on this register even if they do not exhibit pintaloosa characteristics.
SHAPS also created a special category register, these animals are not spotted. They are mainly feathered Cobs but also include Riding Horses, Pacers & Shetland types. We are doing the transfers of ownership for these animals but because they are not spotted or spot bred we are not required to issue new passports on this register until DEFRA have resolved its future.
We can issue a passport for any spotted or spot-bred horse or pony. The application forms are available on our Society fees and forms page on this website.
If you have any questions with regards to this, then please get in touch with our registrar via out Contact Us page